Rain Mastiffs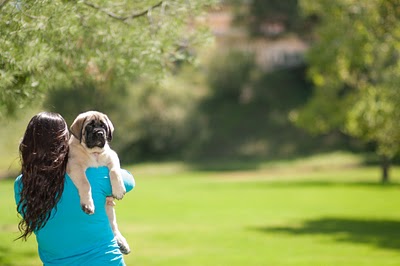 My name is Steve Smith and I have been a Personal Trainer in Calabasas, California for 13 years. I saw my first Mastiff when I was still living in Illinois and was struck with their beauty and presence. I wasn't set up to have dogs at the time, but I knew I had found my breed and would one day be the proud owner of such a magnificent dog. I kept my vision alive with a Mastiff calendar on the wall, and started to learn about the breed. I love to study history and pedigrees, and I have a growing collection of books and dvd's. I believe that one should be a student for life, always learning, and I owe so much to my mentor, Carole Smith of Tamarack Mastiffs. She has been so generous, offering advice on all aspects of a successful breeding program, and has always been there for me.
I endeavor to breed the ideal Mastiff, and have a clear vision in my mind's eye that I strive to achieve. My goal is to produce sound and healthy representatives of the breed with correct type and excellent structure. Sound temperament is of the utmost importance, and I believe in health testing and registering the results. I continue to learn all I can about the breed I love, and do the best I can for the dogs I raise.
Why "Rain"? I have always loved the rain; the more, the better. I even named my youngest daughter Rain Storm. In turn, the Mastiffs are named in honor of her.


 Anyone who thinks that sunshine is pure happiness, has never danced in the rain.